Adomatis
Appraisal Service
Sandra Adomatis, SRA,
LEED Green Associate
Address:
P.O. Box 511355
Punta Gorda, FL 33951
Phone:
941-505-8783
Email: adomatis@hotmail.com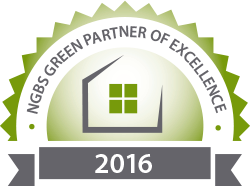 Welcome to
Adomatis Appraisal Service
At Adomatis Appraisal Service, we pride ourselves on being experts in residential, vacant land, multi-family, and commercial properties. With more than 25 years of experience in real estate appraising, we offer a wealth of experience in a diverse real estate market.
Adomatis Appraisal Service clients include attorneys, lenders, real estate agents, property owners, and government agencies. Appraisals are needed for a wide variety of reasons that may include listing purposes, mortgages, divorce, estate filings, litigation, contract settlement, or insurance cost replacement issues.
Choose a local real estate appraiser based on their experience, training, education, and ability to provide you with a quality product. Appraisers with designation from the Appraisal Institute exhibit a higher degree of experience, education, and real estate resources. Research the Appraisal Institute and verify Sandra's membership at www.appraisalinstitute.org.
Through the Appraisal Institute Sandra Adomatis serves on the national level, instructs residential courses and seminars, develops courses, and serves as reviewer for various seminars and courses. She is the green valuation expert representing the Appraisal Institute at numerous conferences throughout the year. Visit her Classes page to see a list of approved courses.
Sandra Adomatis' book Residential Green Valuation Tools is
available for purchase HERE
In addition to Sandra's book, visit her Resources for Valuation Professionals page. Here you will find valuable information to better understand solar PV appraisal methods, marketplace data to support valuation activities, and inputs for the PV Value tool.
What others are saying about Sandra's book...
Robert D. Mims, IV, SRA (Mims Real Estate Advisor LLC) www.mimsre.com
I just finished reading Residential Green Valuation Tools by Sandra K. Adomatis, SRA, LEED Green Associate. I recommend this book for residential appraisers who currently value, or want to value, energy efficient residential properties. Appraising green properties is complex and this book walks you through the entire green process systematically.
Residential Green Valuation Tools discusses and demonstrates procedures for solving green valuation challenges. It is exactly that; Tools. The resource list is comprehensive. In addition, the book presents logical step-by-step adjustment procedures using familiar methodologies including DCF, GRMs, and cost analysis. In fact, I plan on using sections of this book on the brokerage side as well. The Six Elements of Green Building explains how to build an energy efficient home.
In summary, Residential Green Valuation Tools thoroughly explains what green building is, where to go to find green data, how to solve green valuation problems, and why green valuation is here to stay.